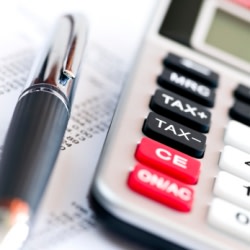 When you need a full-service accounting company in the Omaha area, look no further than Midwest Accounting and Tax Service, Inc. In addition to our tax resolution options, we are proud to offer a variety of comprehensive accounting services designed to help you manage your business or personal finances. We are a team of licensed enrolled agents, and we even have a certified public accountant on staff. We'll put our 20+ years of field experience to the test in order to ensure that you receive the expert accounting services that you need. Whether you're an individual in need of tax prep or a business owner looking for reliable bookkeeping service, we've got you covered.
Whether you need business accounting services to get your company's records in order or an accounting company to help you manage your back tax debt, you can rely on the team at Midwest Accounting and Tax Service for first-class customer care and impeccable results. Our trained professionals possess the knowledge and skill necessary to provide you with a wide range of accurate and effective accountant services, including:
Accounting management
Payroll services
Working with new business start-ups
Accounts receivable/payable services
Business incorporation
Financial planning for new businesses
Tax preparation for individuals and businesses
And more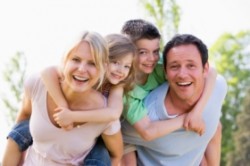 At Midwest Accounting and Tax Service, we take great pride in offering professional quality accounting services and attentive customer service to both individual and business clients throughout Omaha and beyond. Unlike what you'll experience with other accounting firms, you're much more than only a number when you enlist our team tax and accounting services. We understand that finances can be a highly sensitive and complex issue for many, and we strive to maintain your comfort, confidence, and financial security. Through our expertise and compassion, we hope to set ourselves apart from other accountant services, ensuring your satisfaction and peace of mind.
Compassionate Tax Accountant Services
Our client relationships blow other accounting firms out of the water, and that's because we approach each new case with a fresh perspective and a sympathetic ear. We work to understand the ins and outs of our clients' unique concerns, especially when it comes to tax accountant services like tax return preparation and back tax relief. While other accounting firms might employ a cookie-cutter approach to every case as a time- and money-saving measure, Midwest Accounting and Tax Service prefers to take our time and learn about our clients so we can provide custom solutions that truly fit. For warm, understanding tax accountant services, we're name to know in Omaha and beyond.
For more information about our professional accounting services, call or e-mail us to schedule your free consultation. One of our friendly staff members will be happy to answer any questions that you may have.