Midwest Accounting and Tax Service, Inc. is proud to be the Omaha area's resource for top-quality tax relief strategies. Working with individuals and businesses alike, our enrolled agents have what it takes to solve even the most complicated tax problems. Whether you're a business owner in need of basic accounting services or you're the head of your household and need back tax assistance, you can count on our experts to provide you with the solutions you need. Call or e-mail us today to learn more!
Tax issues are stressful, to say the least. For the majority of average taxpayers, any task more complicated than tax preparation can be baffling and even overwhelming. And sometimes, even tax preparation itself gets tricky! That's why Midwest Accounting and Tax Service is here. We want to provide Omaha-area taxpayers like you with the tax help you need to stay out of trouble with the IRS and to keep your finances afloat. It isn't easy to overcome tax penalties, IRS audits, and other tax problems—but with our help, it's more than possible.
Call Midwest Accounting and Tax Service for any of the following tax relief or accounting services:

IRS audit representation
Tax preparation
Tax penalty abatement
Tax settlement negotiation
Payroll tax help
Bookkeeping
Business incorporation
New business setup
Accounts receivable/payable
And more!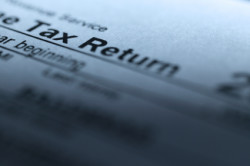 Our team is second to none when it comes to precision tax relief, satisfying customer service, and long-lasting results. Don't settle for cut-rate tax assistance when you can work with the best in Omaha: Midwest Accounting and Tax Service!
Tax Help From Sympathetic Professionals
At Midwest Accounting and Tax Service, we recognize the vulnerable state you're in when you come to us for tax assistance. Tax problems can be scary, and working with a cold, impersonal accounting company certainly doesn't help. That's why we make a concerted effort to be as warm, open, and understanding as possible when you contact us for help.