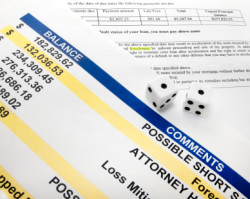 This year, don't let the prospect of preparing your annual tax return send you into a tailspin. Yes, the calculating and filing can be daunting, especially with the worry that you'll make a mistake and be saddled with a hefty fee, but don't fret: the pros at Midwest Accounting and Tax Service, Inc. are available for all your tax preparation needs. Whether you're filing an individual, joint, or business tax return, you can trust our tax preparation services for exceptional accuracy and efficiency. We are extremely thorough with our tax services, and our tax preparers have the knowledge and skills needed to meet the IRS's requirements while also getting you the best refund or lowest payment possible. Call our tax preparer team today for the federal or state tax preparation services you need!
With over 20 years of experience in the field of income tax preparation, we possess a vast range of knowledge pertaining to state and federal tax codes alike. We'll put our expertise to the test as we put together your tax return, accurately identifying all of the applicable tax deductions and credits and making zero errors in the process. When it comes to tax services, precision is of the utmost importance, which is why you'll want to work with the expert tax preparers at Midwest Accounting and Tax Service. We'll do everything in our power to make certain that you never receive a penalty or fine due to a tax preparation error. No matter how extensive your income tax preparation services may be, you can expect nothing short of flawlessness from our tax preparer team.
Personal Attention for Tax Preparation
Hiring a tax preparer means trusting them with all of your most sensitive financial information. When you choose to work with the tax preparers at Midwest Accounting and Tax Service, you can rest assured that you're receiving truly compassionate and honorable tax services from friendly, knowledgeable professionals. Our goal is to build a long-lasting relationship with our clients, and we'd love to be the team you go to for all of your tax preparation needs. That's why we put your tax return satisfaction at the top of our priorities no matter what. It's no wonder that we maintain an A+ rating from the BBB!
Midwest Accounting and Tax Service is affiliated with some of the most prestigious organizations in the taxation field. We're proud to be members of the Nebraska Society of Enrolled Agents, California Society of Enrolled Agents, and the National Association of Enrolled Agents. If you'd like to learn more about the credentials of our tax preparers, don't hesitate to give us a call! We'd love to discuss how we can help you optimize this year's tax return and serve you even further into the future. Contact us today!